Sixteenth Week
June 16th through June 21st
Monday, June 17th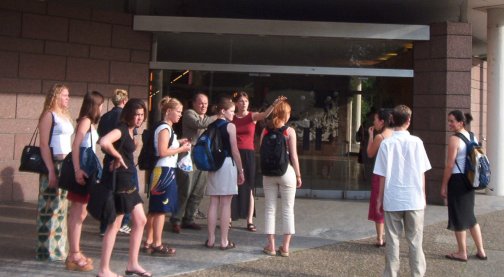 On Monday, our theater class went to Stuttgart to see a play called "Bremer Freiheit."

Lisa in Stuttgart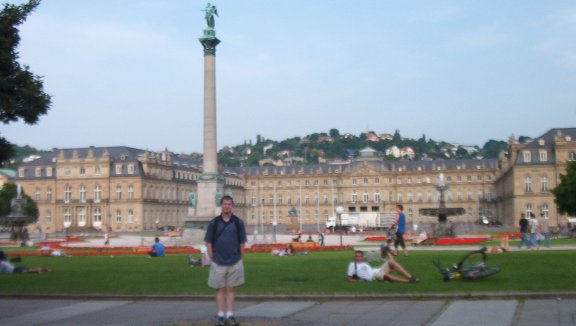 Me in Stuttgart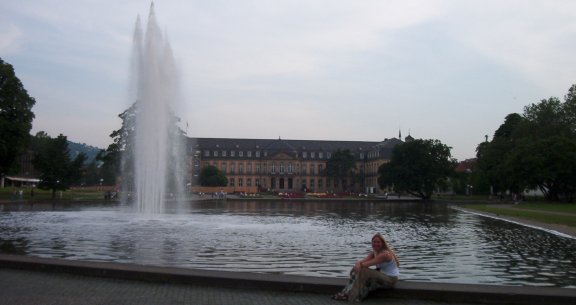 Lisa in Stuttgart
Tuesday, June 18th
After one of their team's World Cup wins, the Turkish people in Freiburg turned out to demonstrate their pride.
This happened after pretty much every game.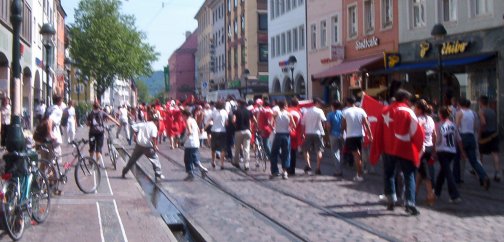 Friday, June 21st
On Friday a bunch of us went to O'Dweyers to watch the USA vs. Germany World Cup match.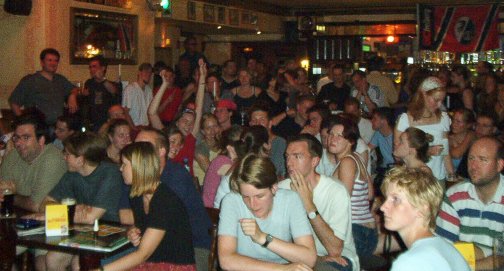 I'm sure every bar in Freiburg (and probably Germany) was as full as this one for this game.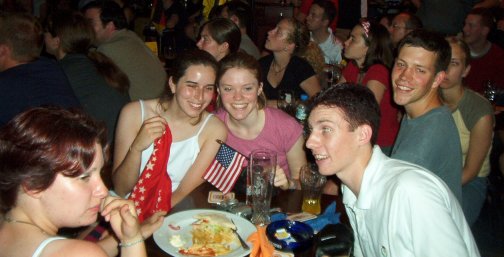 Soccer fans R' Us!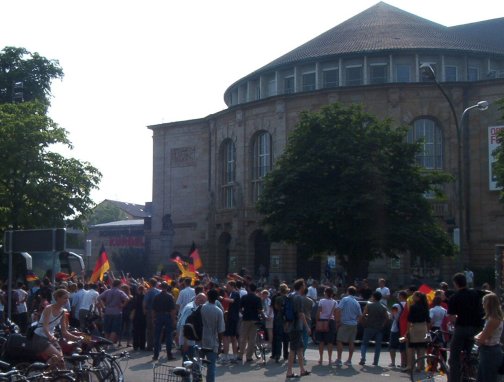 Unfortunately, despite the US team having played better, Germany still won the game.