Pentecost Break Travels (continued)
(May 17th Through May 28th, 2002)
Vienna
Tuesday, May 28th
Tuesday morning I had breakfast again with Walter and Susie before heading off to the train station.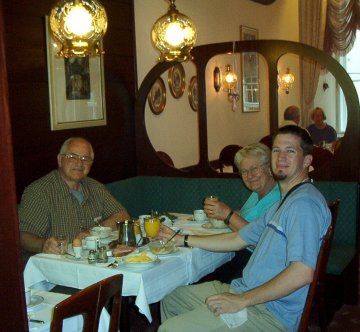 Last breakfast in Vienna.
I caught a train from Vienna to Basel and then figured out how to get home from Basel once I was there. It ended up being cheaper than buying a full trip from Vienna to Freiburg.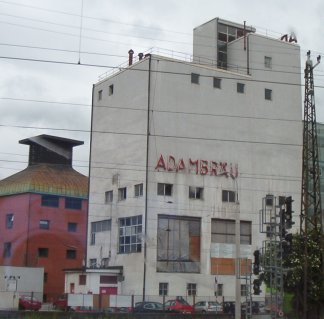 A building I saw out the window of the train. Translates "Adam's Brew"

That's the end of my travels around Germany and Austria. From this time, I have one month left in Freiburg before going home.