Seventeenth Week
(Last Week of my Study Abroad)
June 22nd through June 28th
Okay, finally, I am going to put in my last weeks worth of pictures. Because of my hard drive crashing, I didn't get it done right away when I got back, and then got busy when I got back into school, so now I'm going to try to remember all that happened in the correct order. However, it is now six months since I got back, and I may miss some things or switch them around. Thanks to all of you who followed my travels in Germany! Be warned - I took lots of pictures my last week, so there's a lot of new pictures here! Here goes:
Saturday June 22nd
On Saturday there was the big summer festival for Vauban called VaubanFest. My roommate's band (Dennis) was one of the bands that played during the day as well as soccer tournaments and food.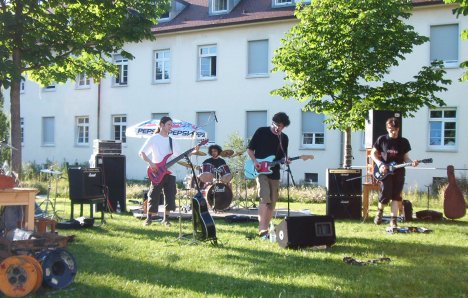 Dennis' Band playing in front of our building.
Then Jenny, Nina and I went to choir practice at Johanneskirche for our concert on Sunday morning.
After practice I went back to Vauban to continue the festivities which included a film and a party.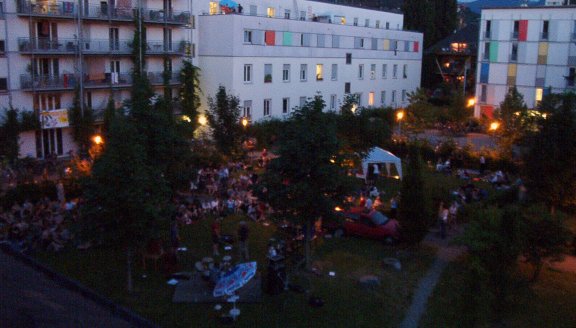 VaubanFest at night setting up for the movie.