Fourteenth Week
June 2nd Through June 8th
Sunday, June 2nd
On Sunday, Nina, Jenny and I were invited over to Herr Schaffenburg's (our choir director) house for dinner.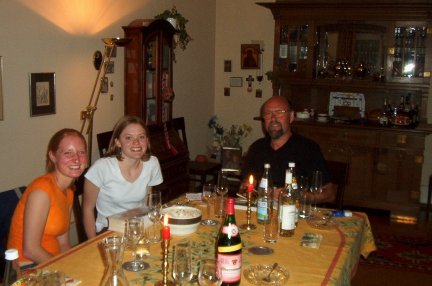 Jenny, Nina and Herr Schaffenburg
Thursday, June 6th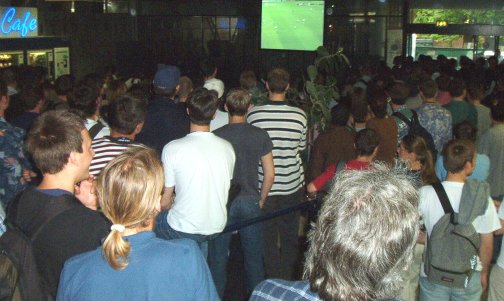 On Thursday, Germany played in one of the early games of the World Cup. This is the crowd that gathered in the Mensa (cafeteria) to watch.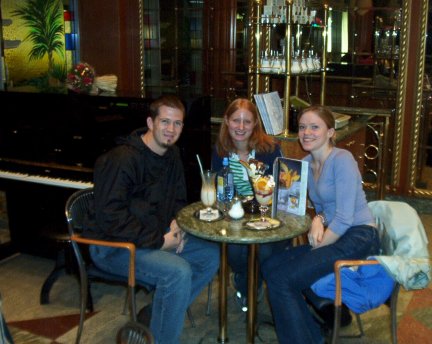 On our way to celebrate Kristin's birthday, Jenny, Nina and I stopped at the local favorite ice cream parlor, Portafino.

A bunch of us went to see Spider Man, auf Englisch, for Kristin's birthday. Gina and Katherine made Kristin a special shirt for her birthday.
Friday, June 7th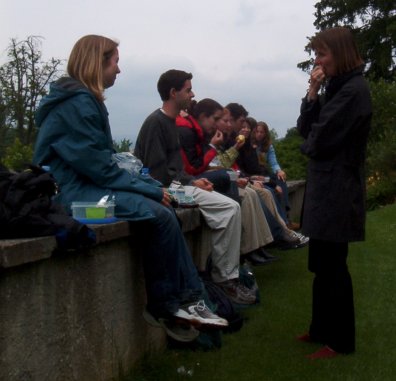 On Friday my art class went to Basel for an art show centered around Monet's work. This is during lunch.
Saturday, June 8th
Saturday night I went to a party in Cameron's WG.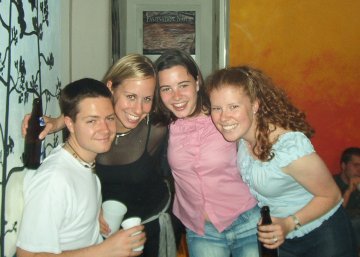 Angela, Kristen and Sarah